Barilla, the italian food company, pioneered the 3d printing of pasta and hosts a contest every year inviting professionals and students alike to come up with shapes afforded by this new technology.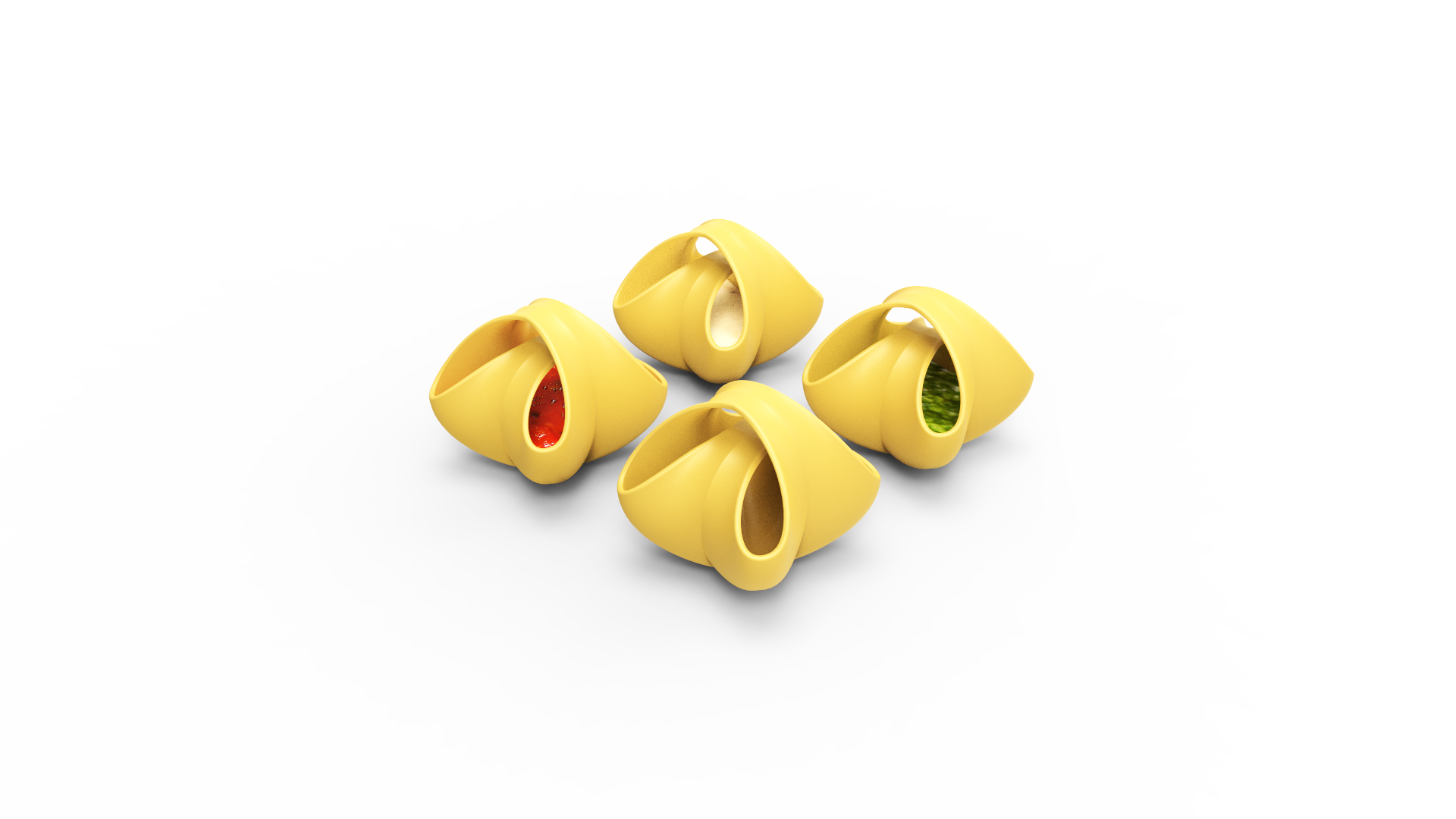 Faldi is a new shape of pasta very much inspired by origami, hence the name.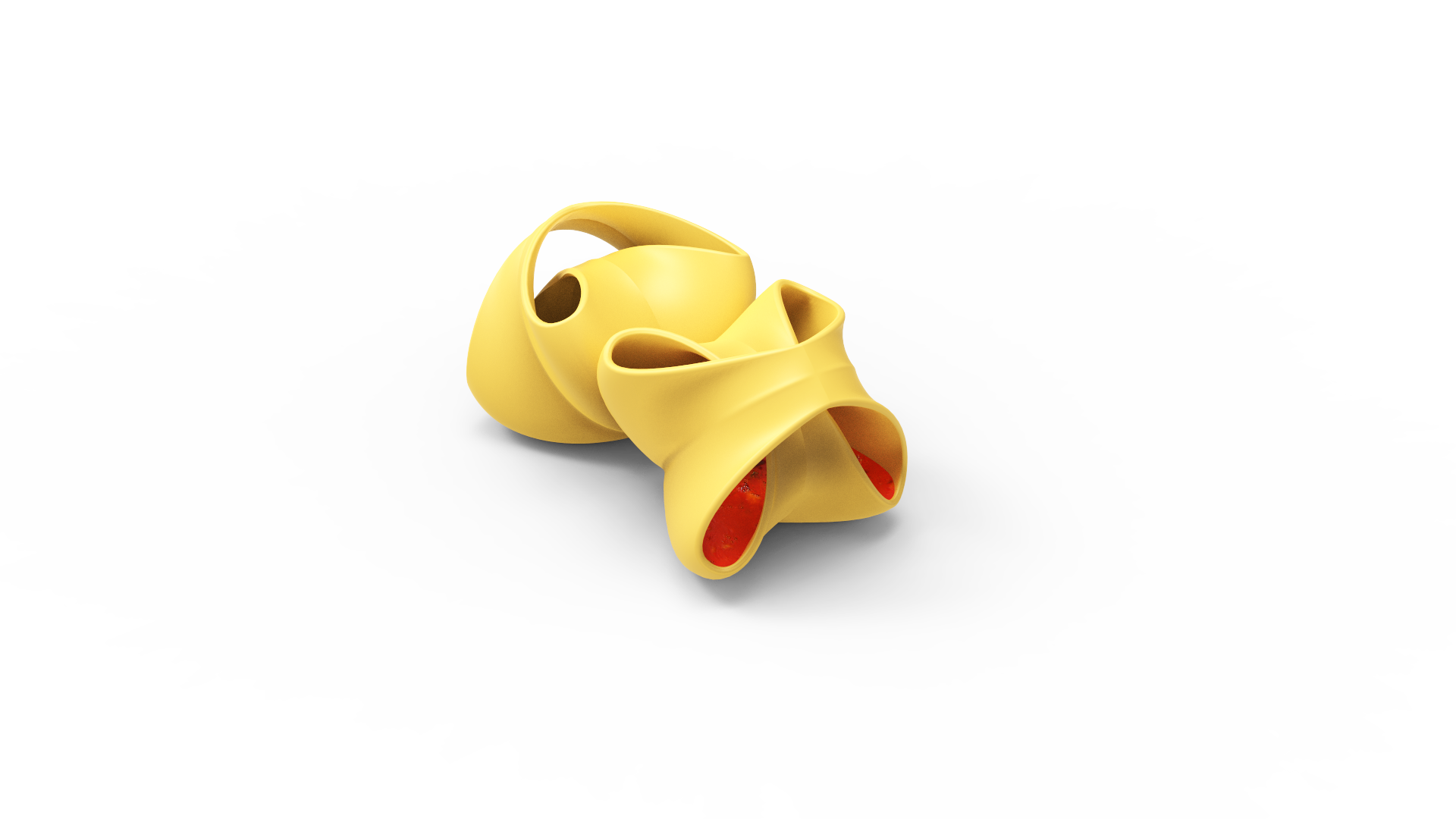 Its charming and singular shape immediately draws the attention, as the eye flows along its sinuous endless curves.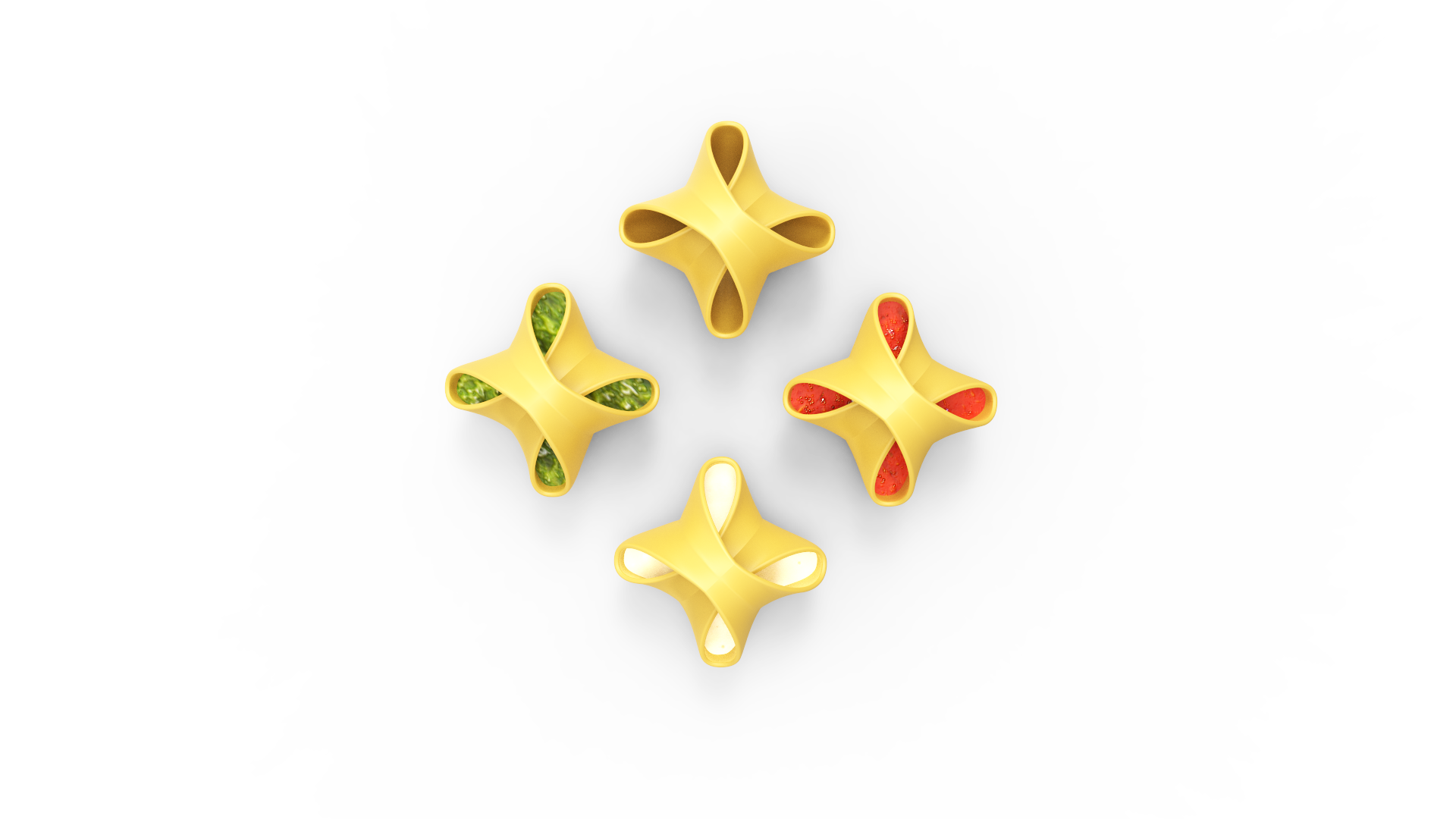 Sauces and various ingredients can also pool inside the shapes, which chefs and customers alike will surely be able to use with great creativity.
I believe the solution to be as beautiful as it is functional and I hope you agree too!